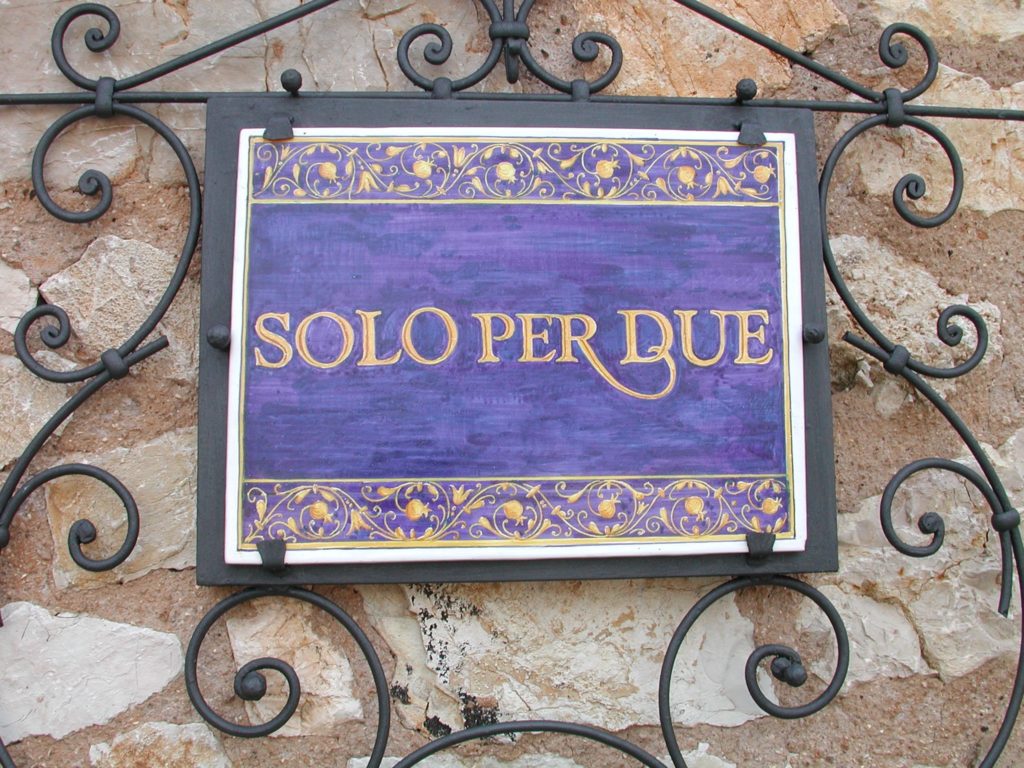 The smallest restaurant
in the world
SOLO PER DUE is the smallest restaurant in the world. It has only one table and accepts only two guests per meal. There are therefore no lineups, no queues or separate seatings; all our attention is dedicated to the one couple who has made the reservation. This singular feature has made SOLO PER DUE world famous; so much so that over the years it has become an unmissable destination for all lovers.
It is here where intimate romantic dinners par excellence are celebrated.
The garden
When you step inside our gate you will be surrounded by a garden where magnificent species of palm trees collected from all over the world are grown. These include: Trachycarpus fortunei (Chinese windmill palm), Trachycarpus martianus (Martius' fan palm), Phoenix canariensis (Canary Island date palm), Phoenix dactylifera (Date palm), Phoenix reclinata (Senegal date palm), Butia capitata (Jelly palm), Brahea armata (Mexican blue palm), Washingtonnia filifera (California palm), Sabal mexicana (Rio Grande palm), Chamaerops humilis (Mediterranean dwarf palm) and numerous Cycas revoluta (Sago palm).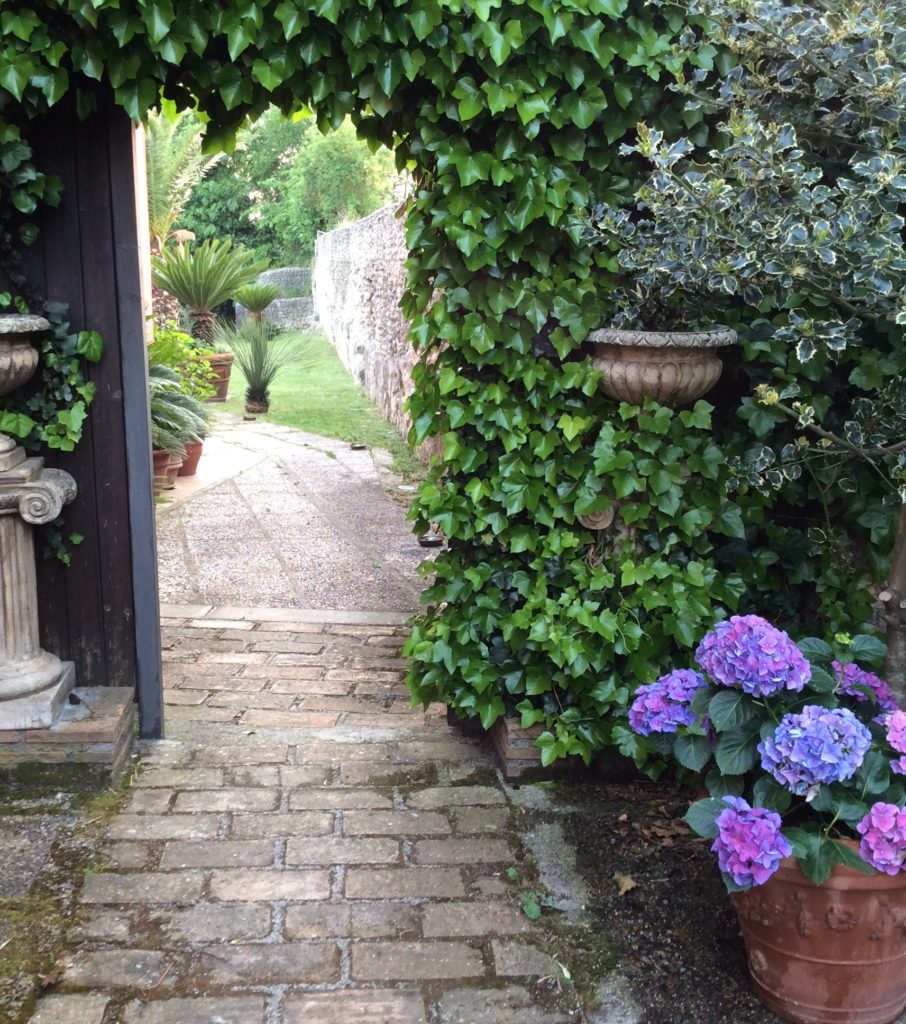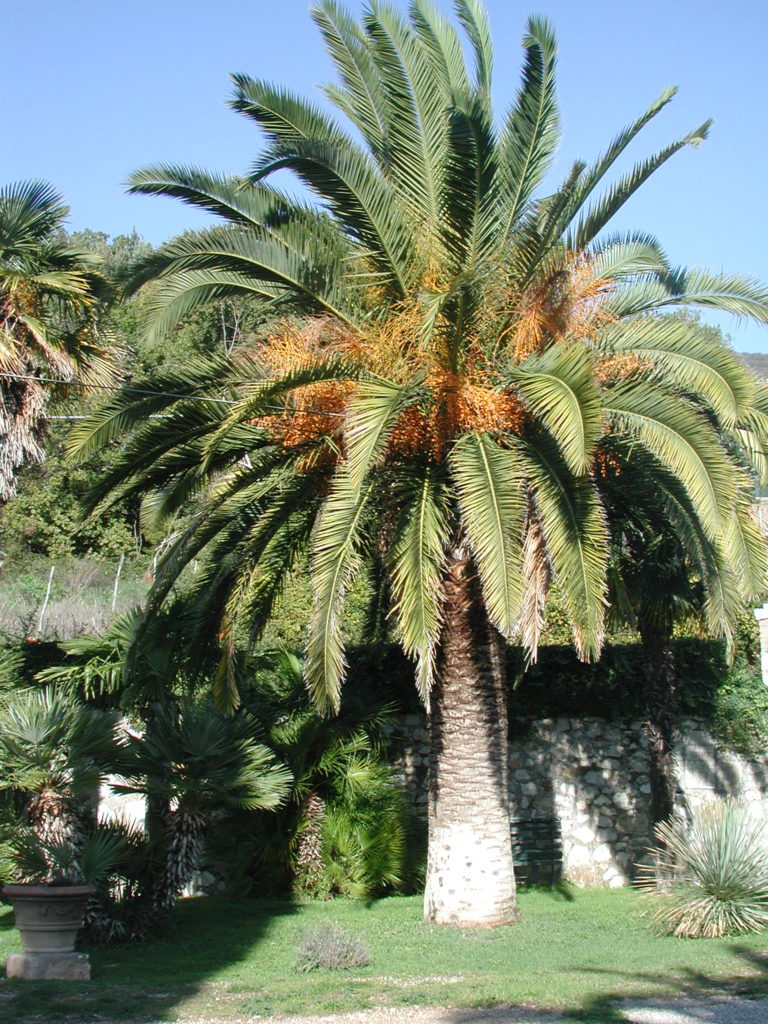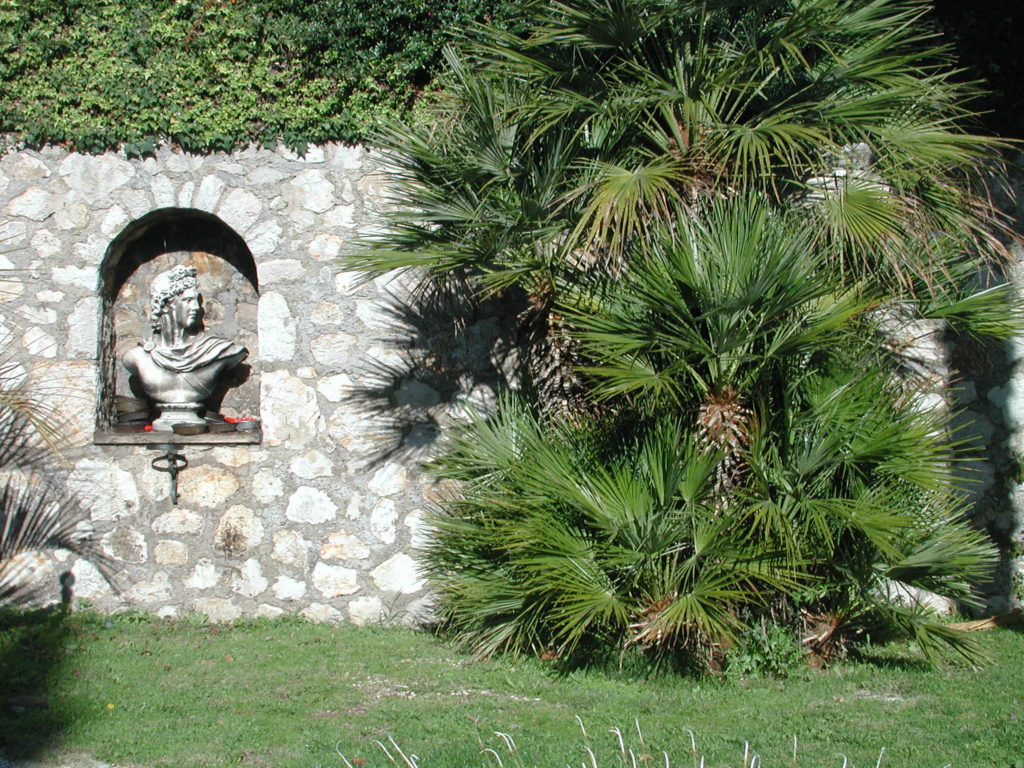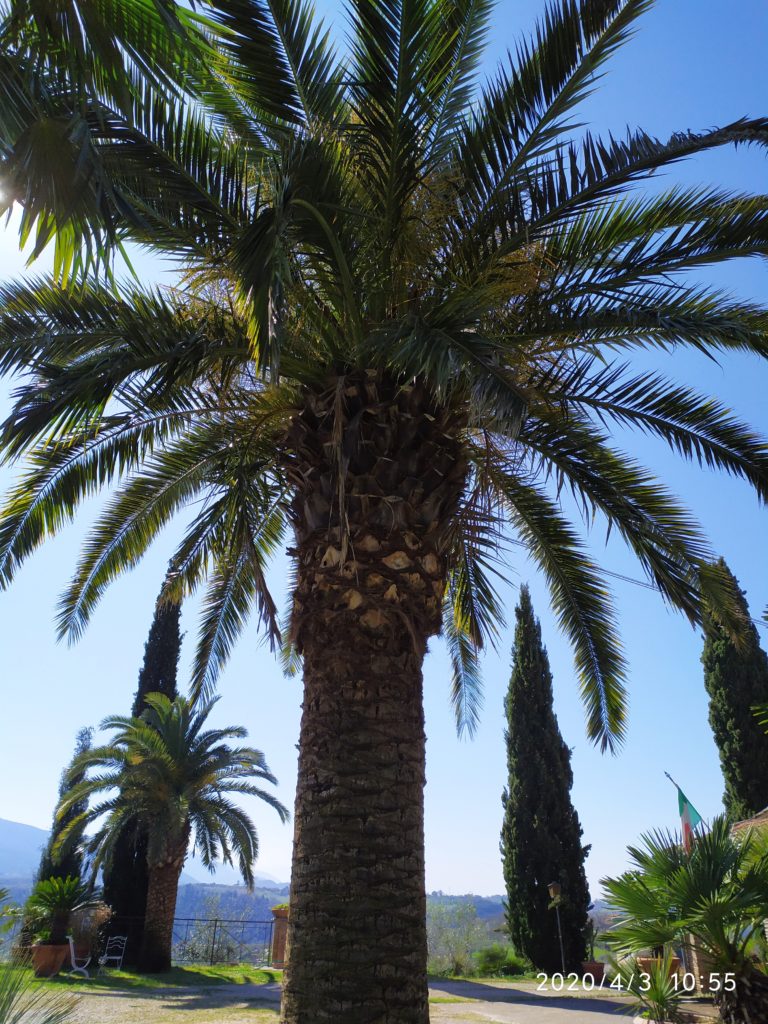 The enchanting panorama
During the summer you can enjoy the enchanting panorama of the olive grove and vineyard-studded valley from under the fresh and fragrant strawberry grape pergola. While on rainy winter evenings you can relax inside with an aperitif in front of the ancient fireplace.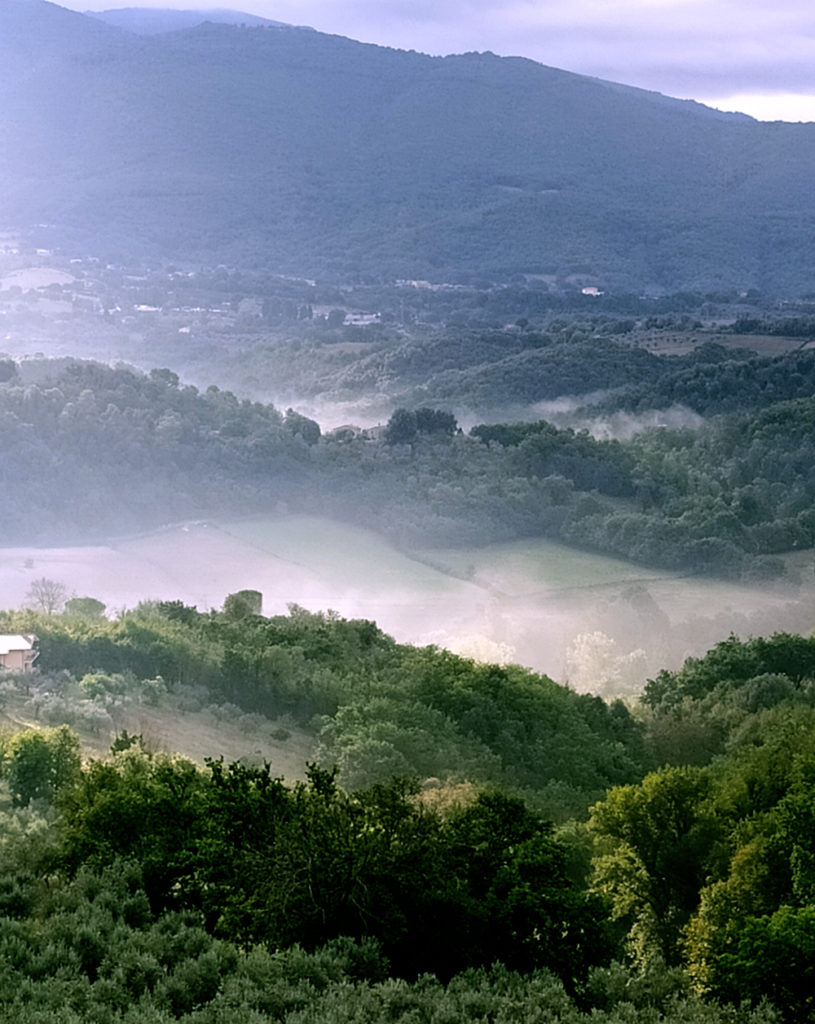 The stories of all the lovers
Here you will find the Book of Thoughts. It contains the stories of all the lovers who have come here from all over the world: each of them wanted to share their experiences by writing their marvelous, heartrending, romantic, sensual or poignantly touching stories.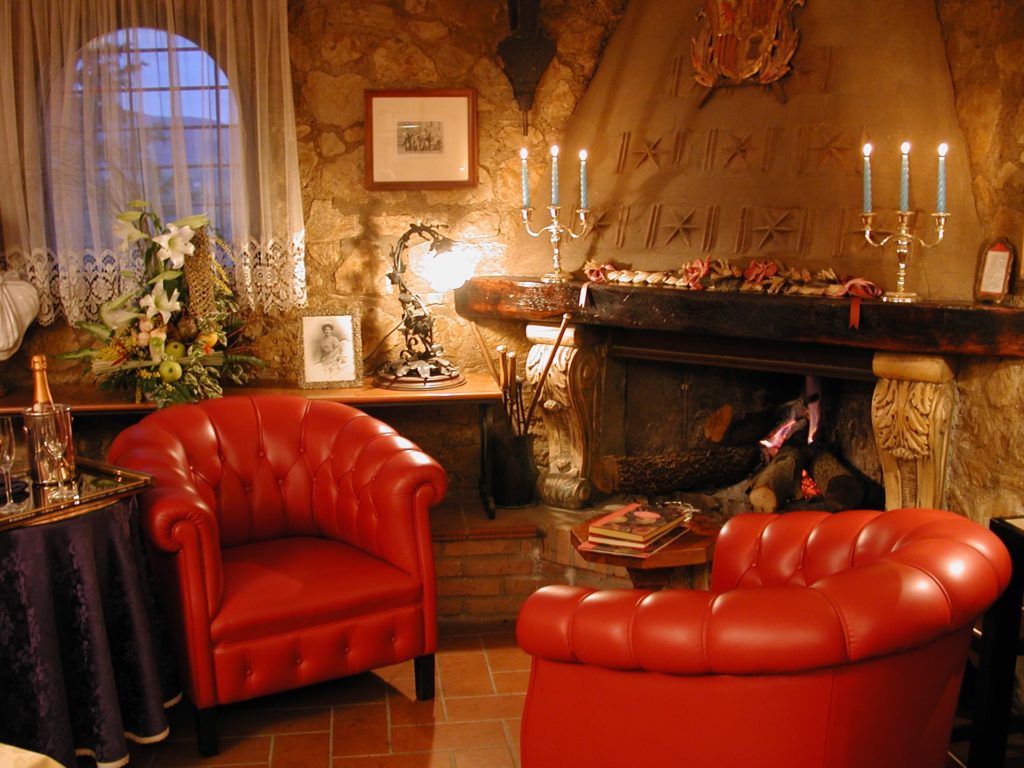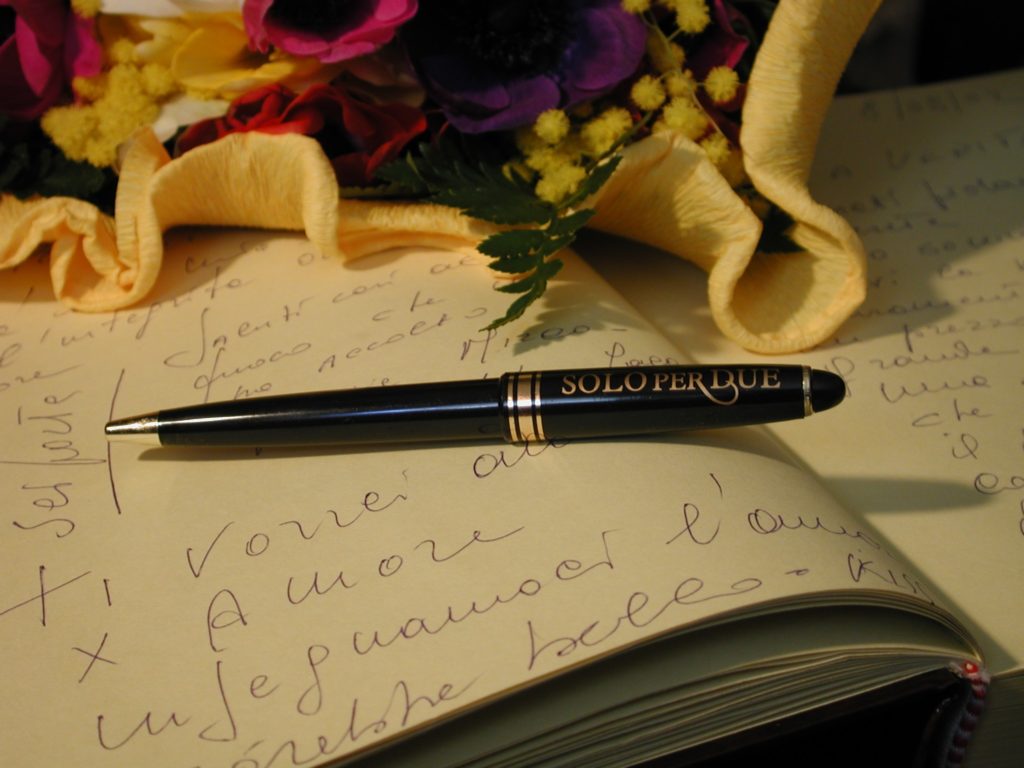 A dinner
projected out of time
When you sit down at the table, the lights dim and the candelabras are lit; the atmosphere becomes magical, the waiter is called only when necessary with the little silver bell.
Many say they feel "projected out of time", but perhaps it is only those who are still able to be so moved that find their way here…
Our menu is based on an array of fresh ingredients, selected daily according to the season and the period. The cuisine proposed by SOLO PER DUE is strictly Italian, accompanied only by wines from the best wineries.